In a video leaked to social media, Yves Michel Fotso is seen in his prison cell during an angry outburst. Mr. Fotso seems to be hungry and unhappy for not having received an expected meal.
Yves Michel Fotso who is the former head of the defunct national carrier Camair received a life sentence in 2016, on conviction of embezzling almost US$56 million.
Prior to that sentence, Mr. Fotso had been already sentenced to 25 years behind bars in a separate graft case.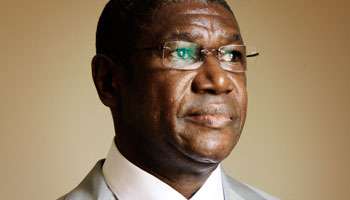 The judges "found Mr. Fotso guilty of embezzling 32.4 billion CFA francs" (US$55.7 million) when he was chief executive of Cameroon Airlines – from 2000 to 2003.
Fotso created three front companies to rent aircraft to the airline when the planes had already been purchased outright with public funds, it was reported.
The judges also found Mr. Fotso guilty of making fraudulent withdrawals of funds from a Camair account at the Commercial Bank of Cameroon.
The former tycoon consistently protested his innocence.